Lead Pastor Bob Shelton and wife Jan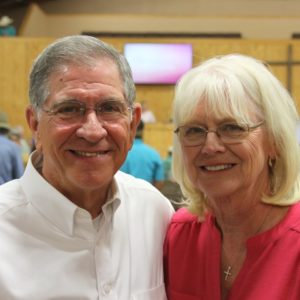 Pastor Bob Shelton has served in about every capacity imaginable in church life. The Sheltons traveled across America as evangelists in the eighties. His deep desire for missionary work has led him to work in twenty-one different nations.
Bob and Jan bring years of church life experience to Mountain Top. This love for the church and seeing people grow in Christ fuel their passion to serve.
Pastor
Bennie Foster

and wife Linda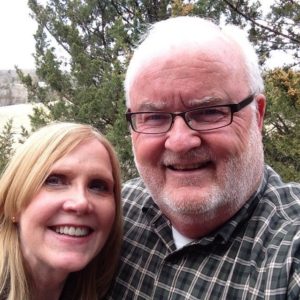 "Af
ter being Pastor at Pleasant Valley Church for 22 years, God led us to start a new mission church for our area. He led Linda and I to join this new mission now called Mountain Top Cowboy Church. God has been with us from our start in the Cleburne County Livestock Auction barn to our beautiful location we are at now. We are excited that missions are the heart of our church." -Bro. Bennie Foster
Pastor Jimmy Thomas and wife Rita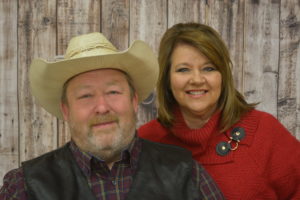 Jimmy oversees the arena ministry. Prior to joining MTCC in 2013, he pastored Saltillo Heights Baptist Church, in Saltillo, AR from 2009-2013.
Jimmy was ordained as a deacon at Mount Vernon Baptist Church in Mount Vernon AR in 1996, then surrendered to the ministry in 2001 at Yankton Baptist Church in Yankton, South Dakota. He has worn many hats in ministry, serving adults, youth and children.
The arena ministry and activities includes horse shows, barrel racing, roping, cowboy challenge and clinics among other events.
Pastor Delane Hooten and wife Wendy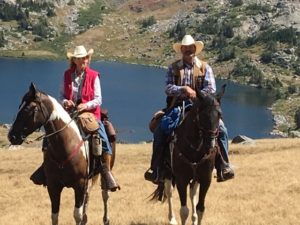 Delane and Wendy were married in 1981. Starting their lives in the Missionary Baptist. They have served in just about every capacity. They were volunteers with children and youth work and learned much of their ministry skills by just being available to do what needed doing.
Delane became a deacon and was ordained into the ministry at Pleasant Valley Baptist Church. They helped in the formation of MTCC.
As former missionaries at Caney Mountain Horse Camp, Delane and Wendy occasionally host riding groups there, on their own property, or other locations the offer a great riding experience.
Delane oversees MTCC Trail Scouts, a Christian-based outdoor adventure life skills organization for specifically designed to grow young boys into the men God designed them to be, and encourages men to be involved as mentors and leaders.
Delane and Wendy's life verse is "Moreover it is required in stewards that a man be found faithful."
Music Leader Britt Currie, wife Heather & family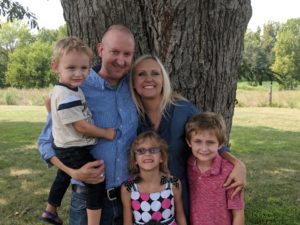 Britt Currie has been leading worship at MTCC since 2016. He and his wife, Heather, along with their three children, Jake, Presley, and Bo, joined MTCC in 2015.
Britt, a hometown boy from Heber Springs, grew up in a musical family with bluegrass gospel at its roots. Gifted with the ability to play multiple instruments and sing, Britt toured professionally in Nashville with various popular country music singers/ groups for about 10 years before God called him into music ministry in 2011.
Britt has a BS in Psychology from Northeast Louisiana University, and a Harding University Masters Degree in Christian Marriage and Family counseling as well as General Counseling.
When he's not leading a country and bluegrass-style worship at MTCC, sprinkled with some of the best contemporary Christian song of today, Britt teaches K-12 music for the Mountain View School District.
Cole Sanders, Youth Director & Multi-Media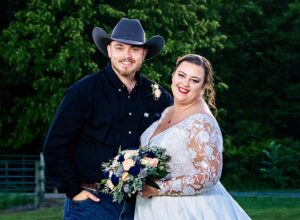 Cole and Marinna Sanders, oversee children and youth discipleship and activities along with audio/visual needs.
Cole joined the MTCC staff full time in 2021 and wears multiple hats. He assists in the coordination of arena events, youth and children's education, and multi-media needs.
Cole and Marinna were married in May 2022 at MTCC.